Reviews
2 MORE BRAND NEW REVIEWS ADDED 12/5/2020
JUST ADDED 12/5


JUST ADDED 12/5

https://www.eroticmonkey.ch/zoey-escort-virginia-beach-432796-review-1231699
BRAND NEW OCT 2020


BRAND NEW SEPT 2020
https://www.eroticmonkey.ch/zoey-escort-virginia-beach-432796-review-1223074


August 22, 2020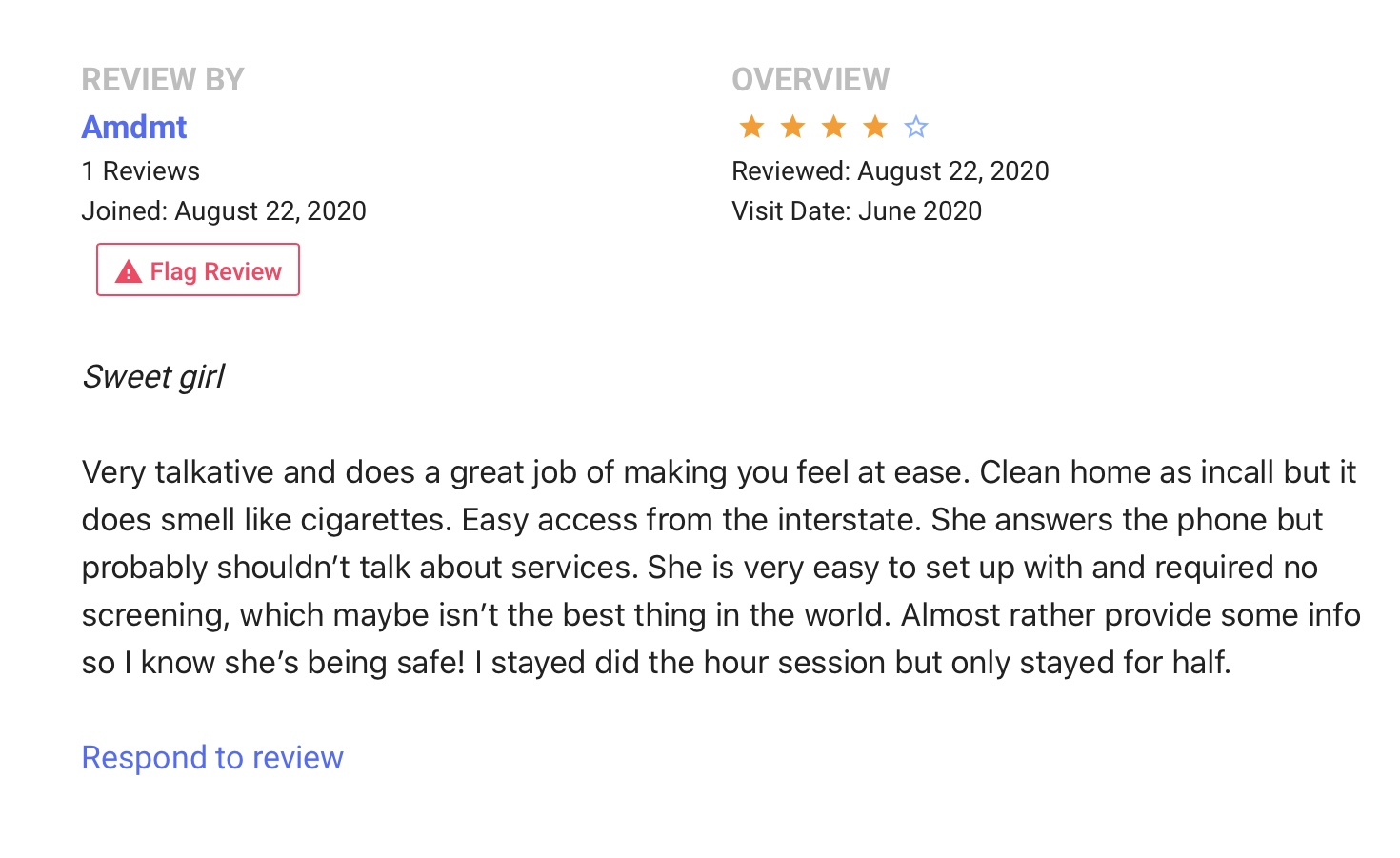 August 2020 Review
https://www.eroticmonkey.ch/zoey-escort-virginia-beach-432796-review-1192513
July 2020 Review
https://www.eroticmonkey.ch/zoey-escort-virginia-beach-432796-review-1190836


BRAND NEW REVIEW - April 15th 2020
BRAND NEW REVIEW FOR THE MONTH OF APRIL 2020

REVIEW FOR THE MONTH FEBRUARY 2020

12/19

EROTIC MONKEY - https://www.eroticmonkey.ch/zoey-escort-chesapeake-432796-review-482262
Decivus's Review of Zoey - Spicy Details
General Description
Zoey is definitely your common cute and full of energy escort. She will give you a good time and is really interesting as well. I was received with a light kiss. Right off the bat you can tell that Zoey likes to take charge of the situation and is willing to pleasure you.
The Juicy Details
We started things off wildly as she began by ramming my cock in her mouth. I could feel how in went down her throat. She was really good at this and did it very good. She is a pro and in my opinion loves to suck dick. This is always a turn on so by this point I was really hard. I wanted to fuck her. I told her to get on the floor and to bend her upper part on top of the bed while i went in from behind. I had the perfect view and was just ready to feel everything. I slowly went in her and started to fuck. I went in harder and harder. She gave out some moans but I think those were faked. She got up and told me to lie down on the bed. I did and she got on top quickly. She started to jump up and down on my dick. Riding the shit out of it. I just came, i didn't want to hold it back. She got off and I cleaned myself up. Hot girl and she does it with joy. I will try her again.
Here are my reviews listed below. Click on each link to read all of them. Don't forget to post our enjoyable encounter together.
(NEW REVIEW) Amazing from the top down. There is little that compares with this one. One I will always remember.
- Eskortman

(NEW REVIEW) I called her and she answered. Time, and general location were discussed only as I don't discuss details on he phone. She was the girl in the photos so I got exactly what I saw in the ad. She is covered only, BJ for a little bit then straight to doggy. She was moaning and loving it but I could tell it was an act. At least she cared to try, can't beat that! Kiss on the cheeck and I was out.
- Stickpop
Saw her ad for a while, decided to take the plunge. Two call system, with on the phone directions. Met at her door, apartment. Safe parking and incall. She looks like the pics. Overall, a nice time. Would repeat however there are many other girls on Instant Hookups to see
- Darkshlong
Like her saying goes......Hey Cowboys, Horses Aren't The Only Thing I Ride! Made an appointment for a two hour engagement and we got along so well that she actually even stay longer. This girl is drop dead gorgeous!!!! She has the most beautiful long red hair down to her butt, with that beautiful sexy appeal to go along with her amazing body. The pictures don't do her any justice, she looks so much better in person. I will definitely be calling her back shortly, now that I can go to her incall location since I'll be a regular. - Va.Beachdu
This is only the second girl I have seen but let me tell you, it was a grand slam! Def recomend!
- Magickstick
I have seen a lot of girls and I would say this one is above average. Not the best out there but I can confirm she is not a rob and gives you want your looking for... a pop. I recomend only the 30 min and not the full hour because it is not a gem service. I would repeat if I was in a jam and my regulars were not available.
- Popbutts
Ok, so I don't normally leave reviews but when there is exeptionally good or bad service, you have to. This is one of those good cases. I signed up just to leave this review. I actually found her on Instant Hookups but, same pics and same phone number. Normall 2 call system. She wanted me to drive to a certain part of the parking lot I am assuming so she could see my car before we met. Once in things moved faster once she thought I was not a cop fter I removed my shirt and belt. She stripped down to just her bra which she does not like to tke off. I always wondered why this is. Maybe because the have rocks in there or maybe some cash. Anyways, I got a blow, then doggy, and her ridding me for a few minute. I couldn't hold any longer so I came... and I came hard! Will see again for sure. Leave her alone, more for me.
- Viginadude
Click on link http://hotlocalescorts.com/EscortDetails.html?ID=54123
by J4EF PM Reviewer
Needed someone to relax with and saw her ad. Decided to give her a call. Went to voicemail and she called me back. We spoke and set up appointment to meet. Once I arrived at location, she greeted me with a hug. Quick LE check and donation out of the way.


by LUPO19 Reviewer
First punt of the year with a relatively new lady with Planet. Wanted for uncomplicated fun and Zoe for a dinner date in Dusseldorf. Met at the lounge of the hotel and went for dinner there. during dinner she was an enjoyable companion, rich of laughter and nice stories. Good company. DOne with dinner I was ready and so was she apparently so we went up to the room
posted by GONDEEP
I was impressed with Zoey assets as they were presented at Eros. However she had no reviews at TER nor TBD. I called the agency which I first meet her at, before Zoey decided to go independent and they had just hired her and did not know anything more about her than what she had told them. So I made an appointment with her and it was one of my biggest mistakes in my 3+ years in the hobby. When I arrived at the hotel she had a friend living in the room with her and she greeted me in a hooded sweatshirt, jeans, and with a cigarette in her hand (very sexy, huh?). We went in the bedroom of the suite and closed the door behind us. Then she proceeds to discuss her drive up to Detroit from Virginia on my dime. Enjoyed her company afterwards.